We are a company certified by CERAMIC PRO, IDA and RUPES, our goal is to give our customer the best experience and quality of service, working with excellence and passion that characterizes us.
Call for book:
+1 (786) 372-4418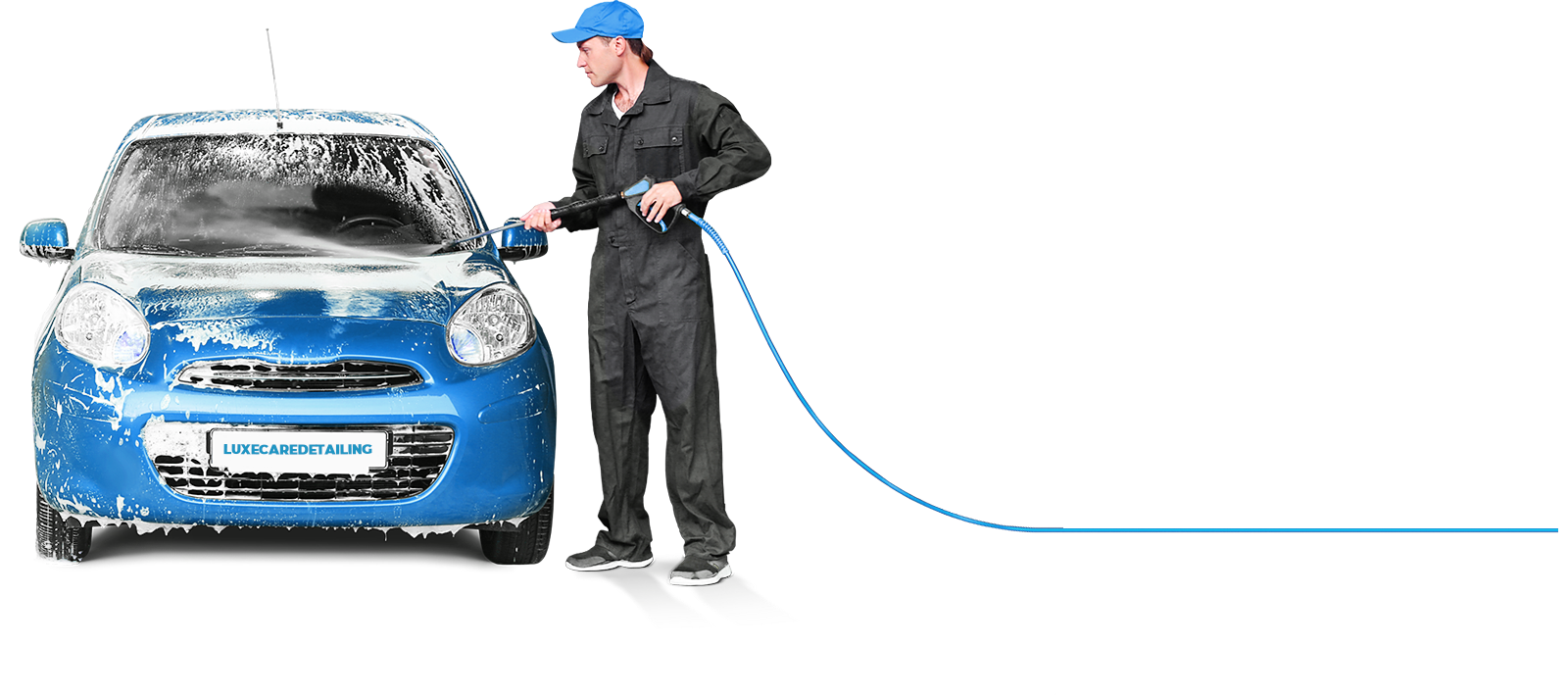 Mobile Detailing

Our team can go anywhere you need it, at the time you require it.

Eco Friendly

With the use of bio-degradable soaps and waterless method, we can reduce and waste.

Experience

We are a premium service company with more than 5 years of experience.

Extensive Cleaning

We deeply clean and decontaminate the vehicle in order to have an absolutely spotless surface.
This is a rather meticulous and dedicated cleaning process. The correct products must be used, in combination with the precise technique to do not damage the surface and materials of the car.
Exterior Washing
Everything you need to keep your car feels clean and new.
Hand Car Regular
Blow Water Out
Fuel Flap
Wheels
Leather Restoration
Is a process of re-dyeing the surface which forms a new skin over the damaged leather.  It's a great way of refreshing tired interiors bringing them back to a new clean matt look finish.
Interior Cleaning
Keeping your car clean will not only make driving more enjoyable for both you and your passengers, but it will also improve the longevity of your car's interior.
Seats washing
Vacuum cleaning
Interior wet cleaning
Window wiping
Prices are subject to the condition of the vehicle.
Excellent job! Amazing results for my 10 year old car. Amazing service. I appreciate it very much 😁🤙🏽

Juan Negron
This is simply the best Mobil car wash. It was a quick response when I requested information about their service. Punctuality is a plus. And Ulises was very friendly, respectful and professional.

Jose P.
He was punctual & professional. I was very pleased to know that they are taking good care of our community, by adding this item at no cost to the customer. Very nice of them!
Angie M.
Excelente servicio, quede encantada realmente no exagero cuando digo que llevo viviendo en Miami 4 años y jamás me había quedado el carro tan limpio cómo está vez. Se ganaron una cliente fiel 100% recomendados !

Paola Rojas
My daughter spilled a milkshake in my car on our way home at night. I frantically called several auto detailers and Luxe Care Detailing was the only one to agree to help immediately (at 9pm). I am so thankful for them. My car looks brand new! The.
Casie Justice